Durcon Through the Years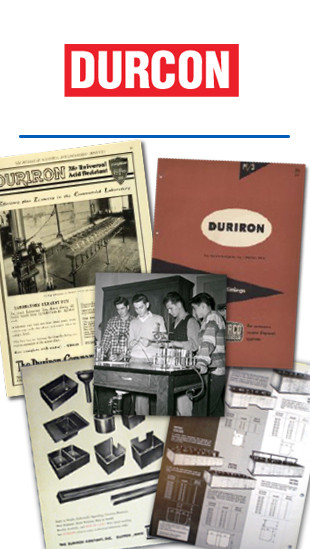 1960
Duriron develops Epoxy Resin as an anti-corrosive coating for pumps and pipes.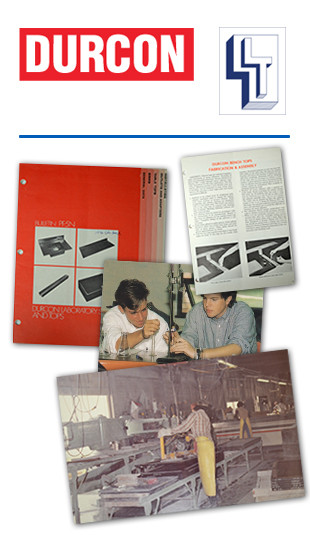 1970
• Laboratory Tops, in Taylor TX, begins fabricating worksurfaces
• Duriron licenses epoxy resin formulation to Durcon
• Laboratory Tops Develops its own epoxy formula and begins molding
"LabTops??? epoxy resin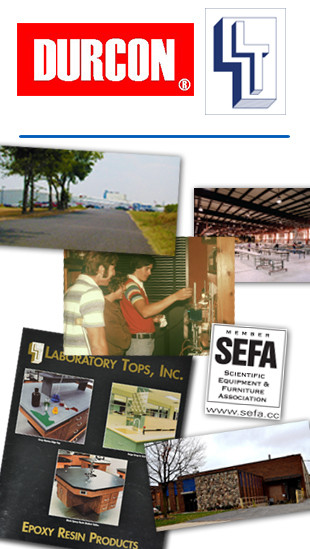 1980
• Laboratory Tops moves to 75,000 square foot state of the art production
facility at 206 Allison Drive, Taylor, TX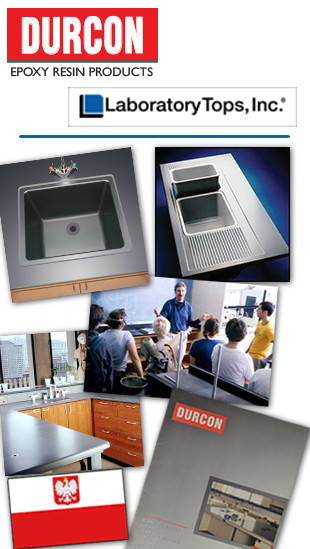 1990
• New laboratories being built at an unprecedented rate as post-war labs
become outdated and new equipment and increased research activity
increase demand
• Durcon adds subsidiary in Poland
• New import phenolic resin laminate material introduced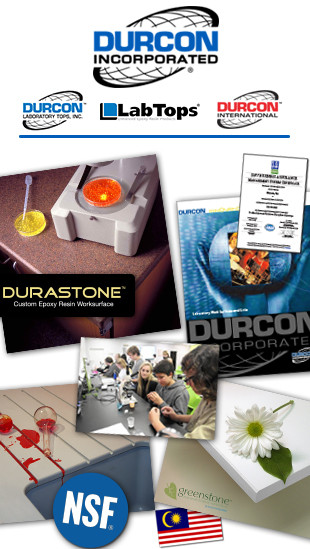 2000
• Metapoint Partners, a Boston investment firm, purchases Laboratory Tops from retiring Harold Erbs
2002
• Durcon in Canton, MI, purchased by its employees
2003
• Stonebridge Partners, a New York investment firm, acquires Laboratory
Tops
• Durcon adds subsidiary in Malaysia
2004
Laboratory Tops expands casting capacity
• Introduction of Durastone™
• Laboratory Tops acquires The Durcon Company and retains the Durcon name
2006
• Compact laminate and commercial stone product lines introduced.
2007
• Canton plant becomes ISO 9001:2000 certified
• Products achieve NSF product certification for food safety
2008
• Taylor plant becomes ISO 9001:2000 certified
• Greenstone® product debuts
• Commercial Epoxy Business Unit formed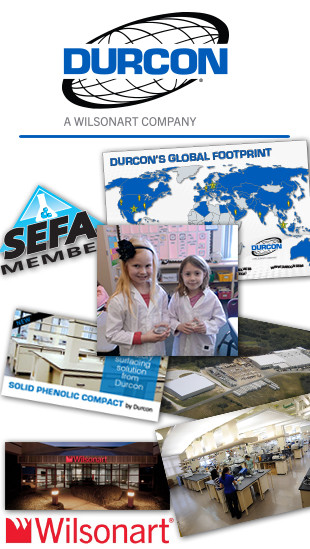 2010
• Quad - C, a Virginia investment firm, acquires Durcon
• Durcon adds sales offices in China
• Durcon adds offices to cover India and the Middle East
2011
• Elements line introduced to the residential market
• All domestic operations consolidated to Taylor, TX
2013
• New Business Development Unit formed
• Durcon is acquired by Wilsonart LLC, a leading manufacturer and
distributor of high pressure laminates and other engineered surfaces
2014
• Durcon introduces a new line of surfacing products, Solid Phenolic Compact.
2015
• Durcon adopts a new logo incorporating the Wilsonart Brand