Environmentally Conscious Epoxy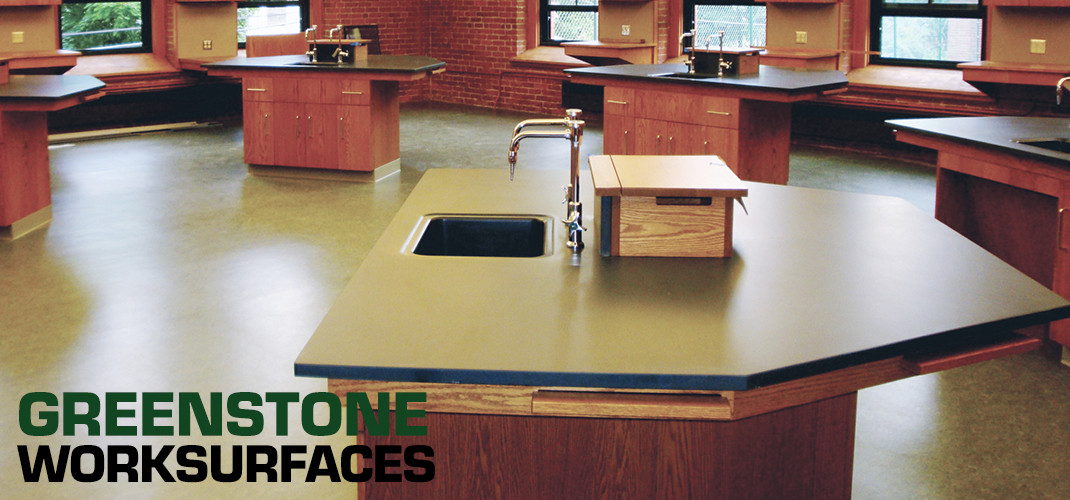 Greenstone is an innovative worksurface material from Durcon that integrates post-consumer recycled material into Durcon's laboratory grade epoxy resin. The result is the same uncompromising heat, chemical, scratch and stain resistance as Durcon Epoxy, with less environmental impact. As a low VOC material with a lifecycle that outlasts most buildings, Greenstone adds to the sustainability of your project, can contribute toward LEED (Leadership in Energy and Environmental Design) credit MR 4.1 for recycled content, and is Greenguard Gold certified.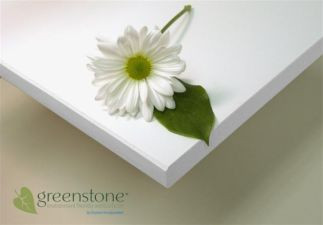 Greenstone is manufactured to contain a minimum 10% recycled content while maintaining the same luxurious appearance, performance levels and longevity indicative of all of Durcon products.
Durcon Greenstone worktops are available in a variety of styles and can be configured to fit any casework system and layout. Greenstone is available in the six standard Durcon Epoxy colors as well as custom color options.
Greenstone's unique composition is exceptionally durable with a nonporous surface making it easy to keep clean; no sealing required. Color and composition is homogenous throughout as - like Epoxy – Greenstone is monolithic and cannot delaminate.